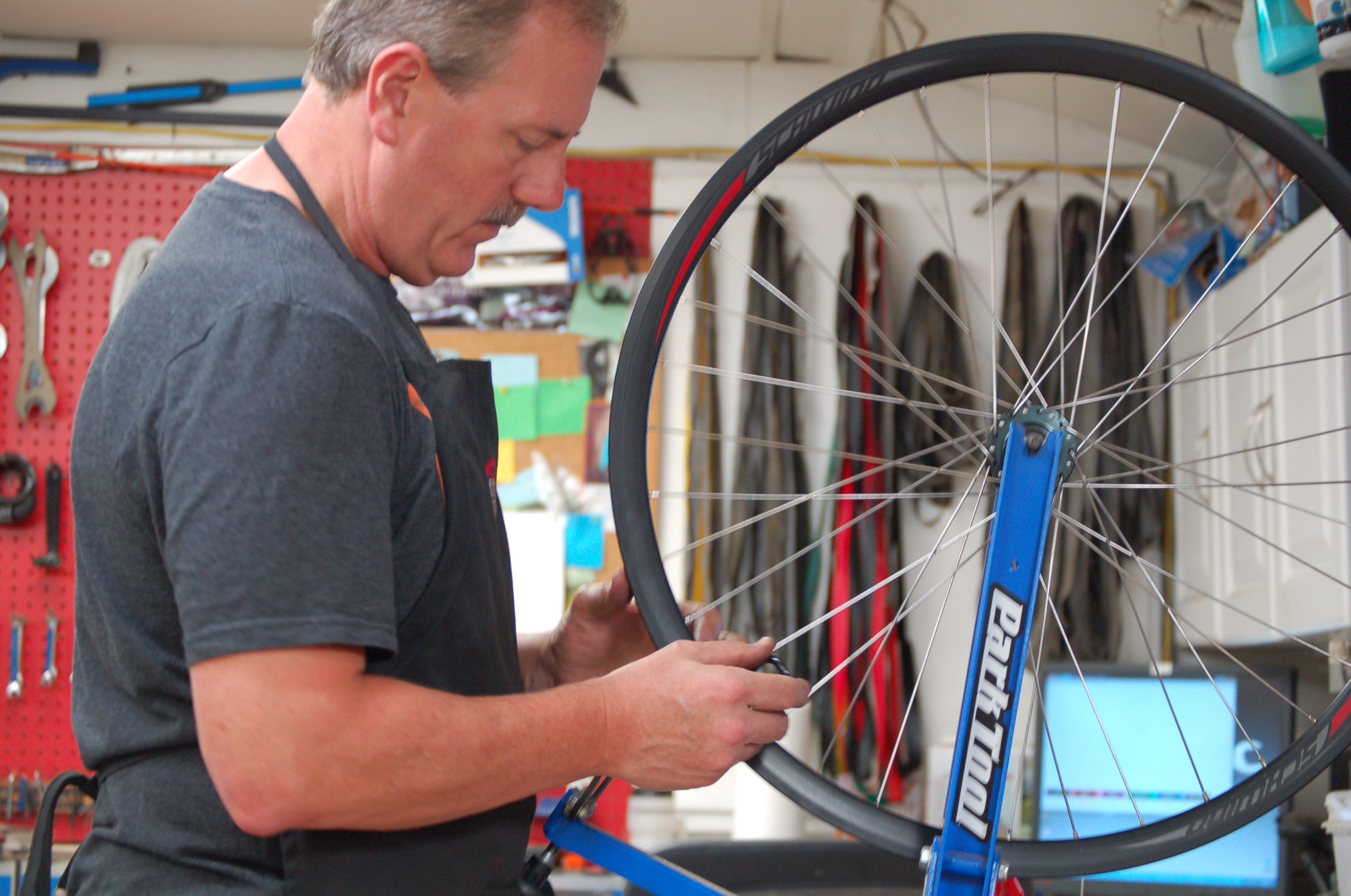 You need it done, we can DO IT!
How we work
When it comes to bicycle repair, we're the best. Our technicians are trained in all the latest components and technology and have years of professional experience. Whether you need a new component installed, a basic tune-up or a major overhaul to get your machine running like new, we have the know-how, materials and tools to do the job right.
Estimates Are Always Free
When you bring in your bike for service, we always start with a free, no-obligation estimate of the work that will be needed. One of our service pros will discuss the problem with you and will carefully explain what work should be done, always respecting your choices and your budget.
Walk-Ins Are Welcome
Getting ready to ride and discovered a flat tire? Hit a pot hole and your rim is out of true? Sometimes you can't plan when your bike needs attention. Why not bring it in? If we can fix it on the spot, we will. And if we need more time, we'll let you know when to stop by to pick it up.


Professional People, Training and Tools


The Bike Loft considers the service department to be the heart of our business. We take great pride in offering the highest level of service in the area. Our experienced mechanics know bicycles inside and out and are experts at tracking down that annoying creak or subtle shimmy at high speed.


Our bicycle assembly is top notch, with care taken to check all aspects of tuning, including bearing adjustment, wheel truing and suspension setup.

At the Bike Loft, service is, and always will be, our number one priority. The Bike Loft Service Department is second to none. Whether it is the flat tire on a 16" sidewalk bike or a full overhaul on a $5000 downhill bike, the Bike Loft Staff has the knowledge and expertise to keep any bike running its best.

With our fully equipped facility, we can handle any repair large or small. We have all the specialized tools necessary for frame preparation, service on suspension forks and frame and fork alignment. Our trained staff has years of experience working with these tools on all types of bikes.
Come in, call or e-mail us soon so we can get your repair or adjustment completed for you and get you back on your bike. Call us! 315-458-5260